If you have had poor dental experiences in the past, or you are fearful of an upcoming procedure, rest assured we do things better at Avenue Dental Arts.
Modern root canal treatment does not have to be uncomfortable or stressful. In fact, a root canal is your path back to pain-free chewing and everyday life! Dr. Tori Saferin and her team will look out for your comfort from beginning to end of the process.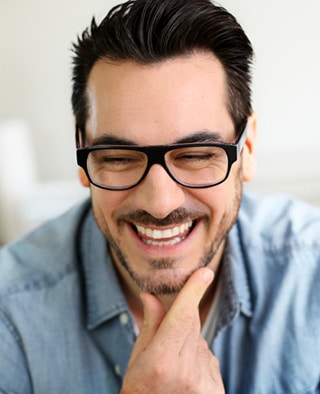 GET COMFORTABLE BEFORE YOUR TREATMENT!
Many patients fear the unknown, and that's completely understandable. Dr. Saferin will explain each step. We are always upfront with our patients, and we provide the best solutions for each patient.
Root canal therapy is straightforward, typically completed in one to two appointments depending on the extent of the damage and location of the tooth. Here is more or less what you can expect from your root canal procedure:
First Visit: We examine and take x-rays of the affected area. We outline a treatment plan. We discuss your options for sedation dentistry and patient amenities to ensure your comfort during each appointment.
Second Visit: Dr. Saferin will provide local anesthesia and make sure you're settled in and comfortable.
Final Visit: When your custom dental crown is ready, we will place it onto the tooth to restore maximum strength and aesthetic.
Unfortunately, many people experience tooth discoloration, tender gums, and severe toothache when the inner nerves and tissues of a tooth become infected. If left untreated, the problem can worsen.
Fortunately, root canal therapy will eliminate toothache and will prevent tooth loss. To learn more about stress-free root canal treatment, contact Avenue Dental Arts today.