What could cosmetic dentistry do for you?
Some patients might feel younger. Some comment that they have a brighter outlook on life. Many say they just can't stop smiling!
Simple cosmetic dentistry can give you a confidence you have never before experienced. You can feel good about displaying your smile in any situation. In many cases, cosmetic treatments contribute to better oral health as well.
Dr. Tori Saferin provides sophisticated, high-end cosmetic work to each patient. Not only are you going to love your results, but we work hard to help you enjoy your experience. We want you to feel at home at Avenue Dental Arts.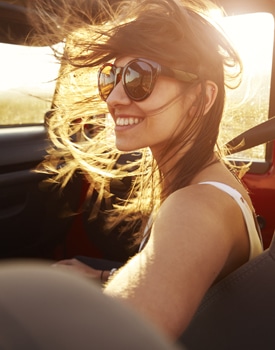 CREATING YOUR SMILE DESIGN PLAN
Dr. Saferin listens first to your aspirations for your new smile. Images of your teeth and gums are taken in order to present you with all your treatment options.
We believe that everyone should notice your glowing new smile after cosmetic dentistry, but no one should know you've had dental work done. We ensure a natural-looking final result for your new pearly whites.
Some of the treatments we provide include:
Porcelain veneers
Implant restorations
Crowns
Teeth whitening
Invisalign aligners
Smile makeover


A smile makeover describes a combination of treatments tailored to your unique smile and oral health needs. We utilize all dental treatment modalities needed to dramatically improve your smile aesthetic.
You can feel confident that we're here to help you at Avenue Dental Arts, whether you want to change the shape, size, alignment, or color of your teeth.
STANDING APART FROM OTHER COSMETIC DENTISTS
Why choose Avenue Dental Arts to receive your cosmetic treatments? We provide unparalleled cosmetic work in a no-pressure environment based on mutual trust and respect. We understand the creative aspect to dentistry and utilize that creativity to detect what changes to your smile will best complement your features.
Dr. Saferin feels it is important to customize care in a way that most other dentists don't. Our office is out of network with all insurance plans. Because of this, your care is not dependent on what your insurance will cover. Your treatment plan will be highly personalized and accurate based on what you really need, not on what your insurance company recommends as one-size-fits-all treatment for everyone.
Come in for flexible and personalized treatment at Avenue Dental Arts. To schedule your appointment, call (860) 236-3271.