If you need an emergency dentist, don't hesitate to contact Avenue Dental Arts for quality care.
We can:
Quickly get rid of your pain.
Restore your oral health and function.
Protect your teeth and body from further damage.
Provide exceptional care from compassionate professionals.
Prioritize your emergency care and get you into our office right away.

Are you concerned about tooth pain or damage? Get relief at Avenue Dental Arts. We are dedicated to your healthy smile.
Rest assured that you will receive unparalleled emergency care here. We are efficient at restoring your smile quickly with a solution that will last long-term. Dr. Tori Saferin develops treatment plans that are entirely based on patient needs and preferences.
Dental emergencies can be serious, so please don't wait to seek treatment. It is better safe than sorry when it comes to anything regarding your health.
Give us a call to get some needed advice or to discuss your options.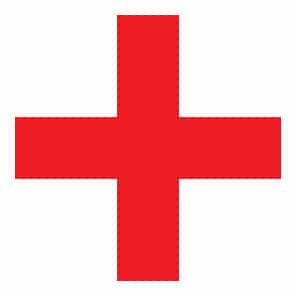 Toothaches: Rinse your mouth gently with warm water. Use dental floss if there is any food lodged between the teeth. Don't use toothpicks or other objects to poke at your mouth. See your dentist right away to determine the reason for the pain.
Chipped or broken tooth: Rinse the mouth with warm water and apply a cold compress to reduce swelling. Contact us as soon as you can.
Knocked out tooth: Call your trusted dentist immediately. Retrieve the tooth and place in milk, saliva or Hanks Balanced Salt Solution if possible. Don't rinse or scrape the tooth.
Lost filling or crown: You might want to place dental wax or temporary material (available at most drug stores in the dental aisle) into the broken part of the tooth to protect it from bacteria. Give us a call so that we can resolve the problem before any further issues arise.
Soft tissue injuries: To control bleeding, rinse your mouth with a mild saltwater solution, and apply a moist piece of gauze to the site. Call our office or go to a hospital emergency room.
Abscess: Abscesses are infections that can damage your smile and infect the rest of the body. It is critical that you see your dentist or another healthcare professional immediately. An abscess can be as small as a pimple-like swelling on the gum or as large as a softball size facial swelling. Immediate care is necessary – call our office or go to a hospital emergency room. Urgent Care centers do not typically have the ability provide the treatment necessary for this condition.
We are always available for you and your loved ones when you need dental care. To get some much-needed help, call Avenue Dental Arts today at (860) 236-3271.