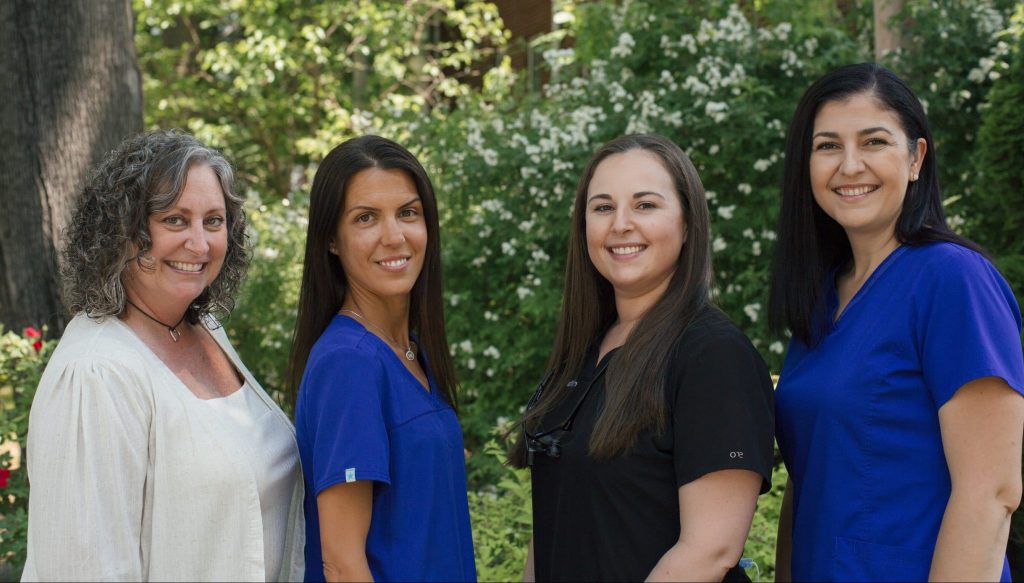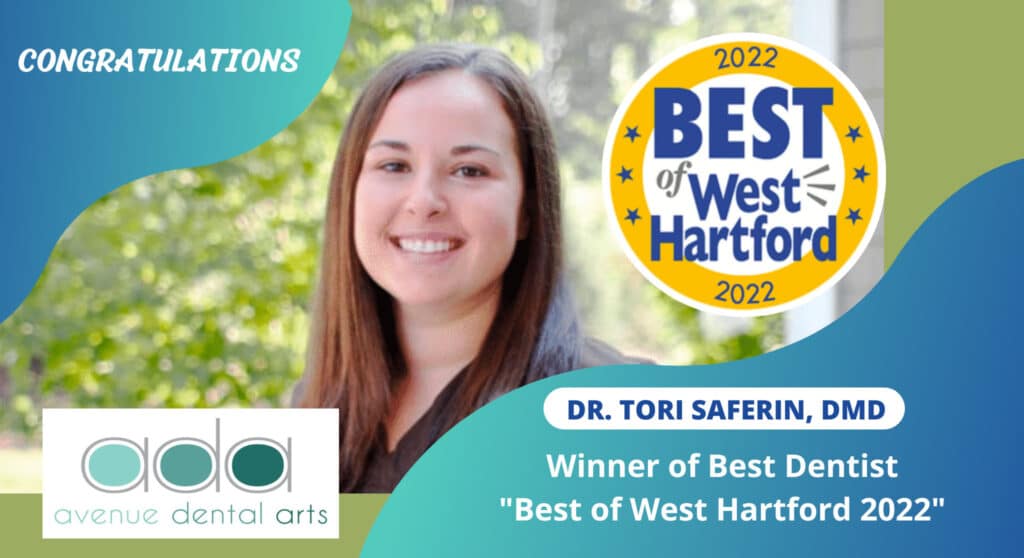 Best West Hartford Dentist
WHERE PRECISION MEETS CARE
Welcome to Avenue Dental Arts, the private practice of premier West Hartford Dentist, Dr. Tori Saferin, DMD! We are dedicated to providing you with exceptional dental care and a relaxing experience while rejuvenating your bright, beautiful, and healthy smile. Dr. Tori Saferin, DMD is a top-rated General & Cosmetic Dentist and was recognized as the Best Dentist for the Best of West Hartford awards in 2022. Together, Dr. Saferin and our team will work with skill and devotion to create an individualized treatment plan for helping you achieve total wellness and the beautiful smile of your dreams. 
Dr. Saferin and our team are here to support you along every step of your wellness journey and answer any questions you may have about your oral health. We care about your comfort as well as your results. Our services are available to children, adults, seniors, and families all throughout the Greater West Hartford area and include:
Cosmetic Dentistry

General & Family Dentistry

Restorative Dentistry

Preventative Care

Teeth Whitening

Ceramic Veneers

Dental Crowns & Bridges

Dental Implant Restorations

Smile Transformation 

Invisalign 

Sedation Dentistry
We would love the opportunity to meet you and learn more about your goals. If you're searching for a family, general, or cosmetic Dentist in West Hartford, we encourage you to schedule an appointment at our office. Take the first steps towards a brighter future and a beautiful, healthy smile and contact us today at 860-236-3271!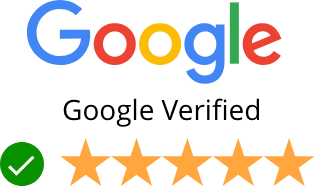 Aesthetic Excellence & Individualized Care
Our philosophy is rooted in health and wellness and is focused on providing you with compassionate, customized care. Our team works with skill and devotion to ensure that each patient receives personalized attention and achieves a beautiful, radiant smile they feel confident showing off to the world. Our services are designed to maximize your comfort while enhancing your health, confidence, and quality of life. Discover your smile's true potential and experience the artistry of exceptional dentistry.
Learn More
MEET DR. TORI SAFERIN, DMD
Hello, I'm Dr. Tori Saferin, DMD and I have been practicing Dentistry since 2013. I became a Dentist because I want to help people transform their current dental health status by purposefully moving forward toward health, wellness, vitality, and longevity. I am passionate about helping people live a better life and have a more fulfilling future through optimal dental health.
My areas of expertise include General Dentistry, Family Dentistry, Cosmetic Dentistry including Teeth Whitening, Ceramic Veneers and Invisalign, Periodontal Dentistry, Implant Restorations, Dentures, Dental Crowns & Bridges, Root Canals, Restorative Dentistry, TMJ/TMD Treatment, Tooth Extractions, Sleep Apnea, Sedation Dentistry, and Emergency Dentistry. Additionally, I focus on Aesthetic Dentistry and Smile Design and Transformation treatments.
I have convenient appointments available, and I am always welcoming new patients. It is such a joy for me to meet new patients and talk about your dental health and wellness goals. If you're looking for an experienced Dentist in West Hartford whose focus is providing individualized, compassionate care and exceptional results, I would love to hear from you! Contact us at 860-236-3271.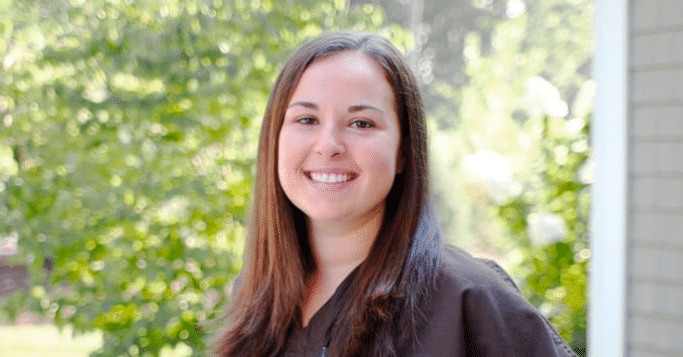 I've been a patient of Dr. Saferin for several years now and highly recommend her and Avenue Dental Arts! I have always received a thorough exam,

where all of my concerns and questions are addressed. Dr. Saferin goes above and beyond to treat her patients with kindness, respect and care. The rest of the staff there is wonderful as well. Very professional and accommodating!

read more

This office ADA, is great! Dr. Tori and staff are professional, caring, positive and friendly. (everything I need when I go to the dentist). Most

importantly, the high level of care I received was exceptional.I definitely recommend checking them out. They (Docs & Staff) ALL are wonderful!

read more

Dr Saferin as well as Michelle the Hygienist are very knowledgable and professional. I am always greeted in a friendly manner when I walk int the

office by Dina.Two unusual potential problems were found today that would not have necessarily been picked up by a less experienced staff.Thank you Michelle and Dr S.

read more

Great company, Great investors, it's only when a company serves her investors with truthfulness and reliability that it may produce great investors.This awesome company has been making thousands of people millionaires every year according to the company's info.At first I doubted, but at a point I decided to give them a trial and here I am now sharing my testimony.You too can benefit from this same company from anywhere around the world, you only have to contact one of the company manager person like Mrs Heyley crypto to help you grow your investment capital within a week, contact her via whatsapp number: +15513552580 or Email: [email protected]

read more I originally posted this 2 month ago. If anybody actually took this advice when I posted it, You're now generating more than $10,000 per week in passive income.And if you didn't take this advice 2 month ago, why not start today? investing with Mrs vanessa william crypto forex & binary trading, be sure to withdraw up to $10,000 weekly, she provide you with good and accurate signals that will help you earn while you sleep, she has been managing my account for month's now, i have never had any reason to regret working with her, she's very professional and highly recommended, tell her i referred you to her so i can get my own share, contact her via Email:[email protected] WhatsApp: +1 (336) 612-4060

read more Investment is good, but investing into the right source is super great. I am happy that God leads me to Mrs EMILY MORGAN Fx, an Expert Bitcoin trader who has helped me to handle my trade. I made $11,300 in just 7 days of my trade with her company. if you want a safe and secure investment kindly contact Mrs Emily Fx, tell her I referred you to her so that I will have my referring bonus, via: WhatsApp contact: +1 (318)321-0778.Email: [email protected]

read more I have been using this dentist for years since they were originally Best Smiles. I didn't realize just how excellent they are until I had to go to

another dentist earlier this year instead due to a brief insurance mix-up. The other office gave me a sketchy diagnosis and then told me I would have to wait several months to get fillings, so I decided to just get some temporary insurance from a different company and give Avenue Dental Arts a call. They took me back instantly and offered to do an exam and any work I might need done the following week. This place is how a dental office (or any office really) should function. Friendly staff, honestly just top notch. Definitely worth the drive and won't be switching again anytime soon.

read more

So very pleased with my experience with Dr. Saferin and her staff. Dr. Saferin, her assistant Nermina, Dina in the front office, and hygienist

Michelle were all so warm and welcoming. Each of them took the time to inform me every step of the way, leading to a feeling of comfort and calm. An impressive group.

read more

Dr. Saferin is knowledgeable, thorough, and empathetic. The office is warm and cozy and the staff are friendly and inviting. I overcame a lifetime of

dental fears in her chair, and I owe that all to her and her team!

read more

I felt so safe and comfortable during my first visit at Avenue Dental Arts! Their check-in process with COVID precautions was easy and streamlined.

Every person that I interacted with was super friendly, patient, and took the time to explain every step. Having been too nervous to go back to a dentist in 3 years, I'm so glad I started coming to this practice. Dr. Saferin is the best! Thank you!

read more

I have been coming to Avenue Dental Arts for a few years. Dr. Safrin took over for Dr. David Weil, who had been my dentist for well over 25 years.

She is wonderful and very kind, gentle and innovative with the work she does. I have very challenging Issues with my teeth and she has taken over where Dr Weil left off. I loved Dr Weil so this really says something about Dr Safrin.The staff is wonderful also. From Deena at the front desk to Nermina and Donna - they are all amazing! I had a dental cleaning today now that dental offices, during this pandemic, can open. They were so careful and I really felt very comfortable with the precautions that they've taken during these difficult times.

read more

I've been going to this office for years. I have nothing but positive things to say. Everyone is extremely friendly and helpful. Dr. Saferin and my

dental hygienist are both excellent at explaining information about my dental health and all required procedures. I always look forward to my dental appointments--I'm not sure how many people can say that!

read more

Everyone at Avenue Dental Arts is professional, thorough, and kind. The office is welcoming and the patient areas are comfortable. I truly

appreciate the consistent, quality care that I have always experienced there.

read more

My husband and I have been clients of this practice for over 20 years. From Dr. Weil to Dr. Safrin, their team has always provided service and care

that has been absolutely awesome. Every staff member treats you like you are important, valuable and with respect. This approach to customer service is not common anymore, so I truly appreciate it. I would highly recommend this practice to others!!

read more

This is a patient friendly dental practice. Staff are very friendly and attentive. Dr. Safernin and her professional staff are very knowledgeable,

caring and up to date on current dental practice standards.

read more

I am very happy I chose Dr. Saferin for my dentist. I have severe anxiety whenever I have a dental appointment but the staff is amazing! As soon as

I walk in the door I am greeted by the friendly receptionists who are always smiling & so warm they put me right at ease. The dental staff display the same warm welcoming attitude and they are so careful to ensure my comfort throughout the dental procedure. Dr. Saferin is amazing she takes time to ensure that I understand what needs to be done and why she is gentle and very caring. Dr. Saferin also is very precise and accurate performing the dental work she continually monitors how I am doing to ensure I am alright. The dental staff assisting her also checks in with me. This makes my experience less stressful and after a short while I am able to relax.Everyone in this office offers assistance and create a comfortable environment. I leave this office feeling my anxiety really wasn't warranted because it all went so well!

read more

What a great caring team! A visit always begins with Dina's warm greeting. Donna and Dr. Saferin both take a personal interest and provide great care.

An attractive and comfortable waiting room, friendly and helpful front desk staff who greet you with warmth, and treatment given by a skilled caring

dentist and technical staff all combine to make for a positive dental experience which begins before you even enter the building thanks to a convenient location with ample parking.

read more

Such a relaxing dental experience. Dr. Saferin is attentive, informative, and very patient. Her attention to detail is impeccable. Her staff make you

feel right at home as soon as you walk in the door and make certain you leave with a smile on your face. Dr. Saferin's office is unlike one you've ever seen, it's such a joy to be a patient of hers.

read more

Dr. Saferin and the team are just wonderful! Everyone will know you by name before long, and greet you like an old friend. They have recently moved

into this office and everything is in great shape. (The bathrooms are extra fancy!!) About as relaxing as the dentist can be! Highly recommend!

read more

Excellent experience. The staff are so professional and thorough in their exams. A caring attitude is always present by everyone. Dr. Saferin is the

best. She is knowledgeable and has great expertise. An A+ all the way around!!!

read more

This is a wonderful office. I had been a patient of Dr. Weil's for 40 years and had a lot of trepidation when Dr. Saferin took over. She provides

wonderful care and has an efficient and caring demeanor. I appreciate the new technology that she has brought to the practice.The staff is the best. They are sensitive to the patient's comfort and take time to get to know you personally.They work extremely well together and make going to the dentist a most positive experience.

read more

What a great dental office! From the warm welcome Dina always shows when you get there, to the thorough and expert cleaning Donna provides, and the

honest and caring professionalism of Dr Saferin you couldn't ask for a better dental experience.

read more

Who is happy to go to the dentist? ME. Everyone on staff is so nice and make you feel you are very special. I would love to recommend anyone looking

for a dentist!

read more

I had an issue during the transition period from my previous dentist to Dr. Saferin and I couldn't be more pleased with the professionalism she has

shown. Dr. Saferin was so respectful and attentive throughout the process, really taking the time to listen and address my concerns. You won't find a more genuine, professional dentist. I highly recommend Dr. Saferin.

read more

Just like her name, Dr. Best is the best! Due to the work that she's done, my mouth is now pain free. She is very concerned about her patients Love

her!

read more

I'm very nervous when I go to the dentist !!!! I went as a new patient to Dr Best office when you walk into her practice her staff welcomes you...

they so nice they gave me a very nice welcome gift to there office. I had an exam and cleaning done. Dr Best is so friendly and gentle and calm me with aroma therapy that she offers to her patients while she takes care off you. The technology in her office is unbelievable. Digital camera xray. I notice that Dr Best cares about the safety off her patients. I love been a patient there.

read more Dr. Best is the Best! Her kind and gentle "dentist chair manner" makes it a pleasure to visit, for any dental reason! Her office is peaceful,

soothing and tranquil. Very Spa-like. I have enjoyed being a patient of hers for the past 6 years and her dental expertise is unsurpassed!

read more

What can I say? Excellent care, awesome results and caring staff! I am afraid of the dentist but her office atmosphere and special services like

warm blanket to help me feel safe truly make it the best,safest setting possible. All that and great dental care!!! They are the BEST!!!!

read more I have a great experience with Dr.Best. I went to other dental clinic before and felt disappointed at them. They told me to do the deep cleaning

but they even did not it measure my pockets. I came to see Dr. Best for consultation. She explained what the deep cleaning it's in detail and asked me whether I am willing to do the X-Rey and pocket check. Today Dr. Best did a very professional cleaning and put a lot of effort to remove my stains. She measured my pocket and determined I don't need to do the deep cleaning since my number is normal within the range. After removing some stains, it's clearly that I don't have cavities in those teeth. All staff are very helpful and courteous. Definitely will recommend to other people.

read more

I've been going to Dr. Jeane Best for years...she's a wonderful, thorough, "no pain" Dentist in West Hartford! Plus she always has time to fit you in

if a problem arises. Her office is conveniently located close to the Center of West Hartford too. If you are looking for a Dentist I'm sure you will find Dr. Best a breath of fresh air.....and her office is so beautiful too.... an added plus to make you feel relaxed in a sometimes anxious atmosphere.

read more One of the highlights of 2014 for me was finding Dr Best as a dentist. My wife and I been searching a good dentist ever since I moved to CT. She is

by far the best. She is very thorough, professional is not afraid to inform you of what needs to be done. She explains it in a way that is informative and non-conscending. There is no other dentist I will go to as long as I'm in CT.

read more I started going to Dr Best in 2012 when she saved a tooth that my previous dentist told me would need to be pulled. Now 2 years later, that tooth is

still fine. Going to Dr Best's office is like going to a first class spa, beautiful, relaxing, calming. Dr Best not only provides excellent dental care she takes the time to get to know her patients and their dental needs personally. One way she does this is by personally providing preventative services rather than having this done by an assistant. She is warm, supportive and highly skilled. She is clearly the best dentist that I have ever had. I recommend her highly!

read more My husband and I have loved going to Dr. Best since we moved to West Hartford in 2010. She is very helpful and compassionate and runs a very

organized and clean office. I would definitely recommend her!

read more I thank Dr. Best for recommending the Silent Night mouth appliance to my husband -- his snoring has stopped and he gets a better, more restful sleep

(once he got used to it) - I think he would recommend this appliance to anyone who is having snoring issues.

read more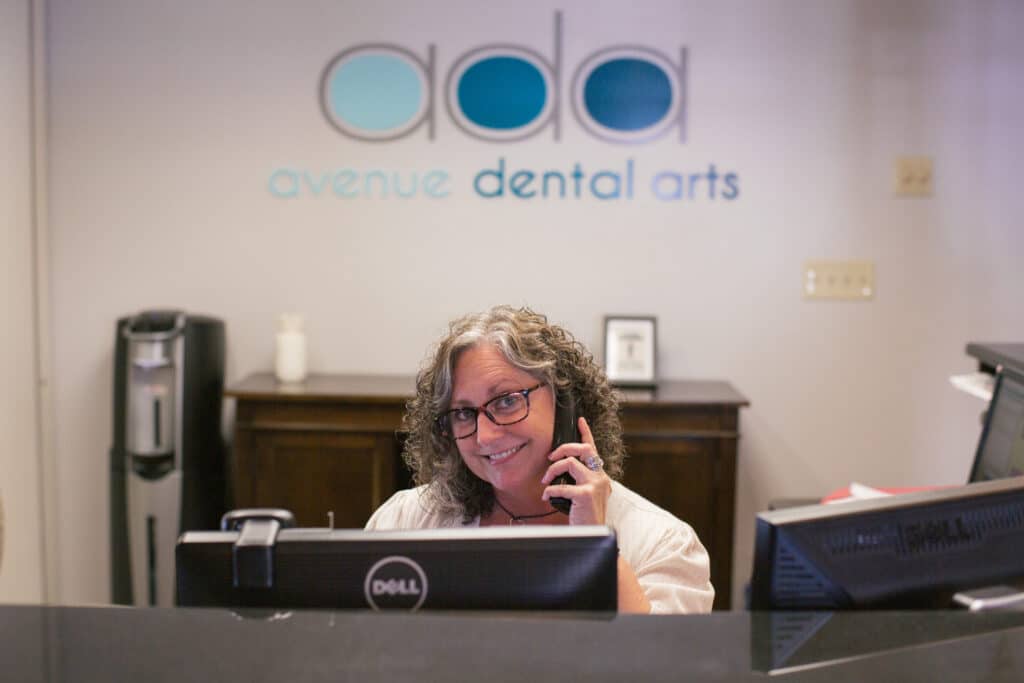 HEALTH-CENTERD & PATIENT-FOCUSED DENTISTRY
At Avenue Dental Arts, we are committed to providing customized treatment for our dental patients. We know that every patient is unique, so we create individualized treatment plans tailored to their specific needs and personal goals. We go beyond just treating symptoms and managing disease, and instead focus on the whole person and their overall health and well-being. Our treatments are designed to contribute to the overall dental and systemic health of our patients. We strive to provide personalized care that goes beyond expectations, placing our patients' well-being at the center of everything we do. Take the first steps towards a brighter future and a beautiful, healthy smile and contact us today at 860-236-3271.
WEST HARTFORD DENTIST - COMPLETE DENTAL CARE
PREMIUM DENTISTRY DESIGNED AROUND YOU
We specialize in smile transformations. Our goal is to create life-changing experiences for our patients so they can live their life to the fullest and greet each day with a confident smile on their face. With our customized treatment approach, we provide individualized care that focuses on your unique needs and goals. Our commitment to aesthetic excellence ensures stunning results that enhance your confidence and well-being. Utilizing precise, science-based methods, we deliver exceptional outcomes. Trust our team of skilled professionals to deliver the highest level of dental care, where your smile is our passion and your satisfaction is our priority. Contact us at 860-236-3271.