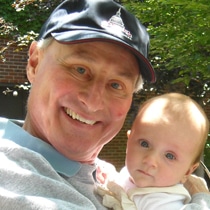 David Weil, DDS
April 6, 1944—September 7, 2018
It is with great sadness that we must announce the passing of David Weil. Dr. Weil died peacefully in his home after a brief but courageous battle.
Dr. Weil taught us all to live life to the fullest and love one another unconditionally. His memory will live on in this practice and in our hearts. We are all better to have known him.
His patients were extremely important to him and we will continue to uphold his values and honor his legacy at this office.
We invite you to leave a memory or kind word about Dr. Weil.
Thank you.