TMJ disorder, or TMD, causes jaw pain, discomfort, and headaches for 35 million people in the U.S. TMD is treatable, and you don't have to suffer.
The temporomandibular joints are the most complicated joint in the human body. They allow your jaw to move fluidly while chewing or speaking.
TMD can be caused by inflammation, physical trauma, or teeth grinding. Symptoms of TMD include:
Soreness or tenderness in the face or jaw.
Headaches.
Difficulty opening and closing the mouth.
Clicking or popping sounds coming from the jaw.
Ringing in the ears or pain around the ears.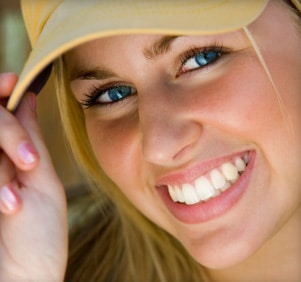 A TMD splint or night guard is a small plastic appliance that fits into the mouth. It shifts the jaw into its optimal position and allows the muscles to rest while you sleep. It also acts as a barrier between the teeth to prevent grinding and TMJ issues.
Our TMD guards help our patients avoid invasive treatments and enjoy a more comfortable life. Our guards and splints are:
Small.
Easy to use.
Proven to relieve TMJ pain with consistent use.

If you are suffering from the discomfort of TMD, call us today and we can help you get started on the path to comfort.
Dr. Tori Saferin and her team see patients of all ages with differing dental needs. She provides sophisticated and high-end dental work.
We make our patients feel at home at Avenue Dental Arts. The care you receive here is not dependent on what insurance will cover, allowing us to design treatment plans to be accurate to what you truly need.
We offer solutions and treatments for TMD, sleep apnea, dental damage, and most other oral health complications. We are always welcoming new patients and would love to have you into our office.
If you are looking for quality care with a dentist you can trust, call Avenue Dental Arts(860) 236-3271, today!