Avenue Dental Arts: Your Trusted West Hartford Dentist
Begin your journey on the path toward a brighter, more beautiful smile and total wellness! Avenue Dental Arts is the dental practice of renowned West Hartford dentist, Dr. Tori Saferin, DMD, and is trusted by families and patients of all ages throughout the Greater West Hartford area. Dr. Tori Saferin, DMD has been practicing dentistry since 2013 and is known for her exceptional artistic skills in cosmetic dentistry as well as her restorative, preventative, and minimally invasive dental techniques. 
Dr. Saferin and our team are eager to meet you and learn more about your oral health goals. Experience the transformative power of health-centered dentistry and take the first steps towards a radiant smile and a healthier, more confident you!
Experience a Dental Journey Rooted in Health and Wellness
At Avenue Dental Arts, we believe in the connection between good oral health and a harmonious, balanced life. Our approach is health-centered and patient-focused, with an emphasis on your overall health, comfort, and well-being. As a premier dental practice, our work is focused on improving your dental health to help you achieve a better quality of life.
Whether you're visiting us for a dental cleaning, teeth whitening, or restorative dentistry, we will listen attentively to your concerns and work closely with you to create a treatment plan that aligns with your unique needs. Our services are fully comprehensive and include everything from preventative care and tooth extractions to cosmetic dentistry, smile makeovers, and beyond. Together, we can help you achieve the healthy, beautiful smile of your dreams!
Dentistry Designed for You
We ensure that your dental visits are efficient, comfortable, and tailored to your unique lifestyle. We offer a range of dental services for West Hartford adults, children, and senior patients including:
Cosmetic Dentistry 

General & Family Dentistry

Restorative Dentistry

Preventative Care

Teeth Whitening

Ceramic Veneers

Dental Crowns & Bridges

Dental Implant Restorations

Smile Transformation

Invisalign
Experience the Avenue Dental Arts Difference
At Avenue Dental Arts, our goal is to provide a truly transformative dental experience. Guided by Dr. Saferin's artistic vision and expertise in general & cosmetic dentistry, we can help you achieve a vibrant smile that reflects your inner beauty.
Our approach goes beyond aesthetics by prioritizing your comfort and overall wellness. By communicating honestly and openly and educating you about your dental health, we aim to reach a point of mutual understanding and trust. We understand how challenging dental anxiety can be and will do everything in our power to make you feel welcomed and at ease. 
Dr. Tori's meticulous and detail-oriented nature ensures that every aspect of your treatment will be executed with the utmost care and precision. Our team is dedicated to providing you with the highest standard of care and is well-versed in all the latest industry advancements and innovations. Join our community of satisfied patients who have experienced the power of health-centered dentistry!
Patient-Focused
We value our patients and always put their needs first, including their comfort, happiness, and health.
Detailed & Precise
For us, dentistry is about more than treating your teeth and gums; it's an art. We strive to be detail-oriented in our work because we believe that our patients deserve nothing less than the very best.
Compassionate
We are empathetic to our patients' needs and strive to create an atmosphere that is welcoming, and inclusive, and helps soothe dental anxiety.
Growth Mindset
Personal growth is a lifelong journey. We are always searching for opportunities to improve in our work and grow as individuals. 
Patient Education
Our goal is to empower our patients by educating them and increasing awareness around oral health matters. This way, you can make informed decisions about your health and feel confident in your choices.
Balanced Life
We believe that a balanced life is the key to happiness. Only when mind, body, and spirit are aligned can we achieve true wellness and an enlightened life.
Health-Centered
By focusing on your dental health, our goal is to improve your health overall. We want you to be able to live a life that is active, fulfilling, and free of dental pain and disease.
Redefining Dentistry with Dr. Saferin's Artistic Vision
At Avenue Dental Arts, we believe that artistry, precision, and care are intrinsic to one another. We genuinely care about our patients and want the best for each and every one of them. For this reason, we always strive to be extremely detailed and thorough in our work. We are committed to staying at the forefront of innovations and are always seeking ways to improve and advance our techniques.
Dr. Tori Saferin, DMD has spent years cultivating her skills as a dentist and is known for her exceptional talent and artistic vision. She has been repeatedly praised for her work in cosmetic dentistry and was voted Best Dentist for 2022 Best of West Hartford. Dr. Saferin and our team are working to redefine dentistry in the West Hartford area by setting a new standard for excellent patient care and treatment.
Get to know your new West Hartford dentist and dental team! Our staff is dedicated to providing you with compassionate care, innovative treatments, and exceptional results.
Dr. Tori Saferin, DMD

Dina Smith – Office Administrator

Nermina Korkutovic, Dental Assistant

Michelle Heroux-Fisher, Registered Dental Hygienist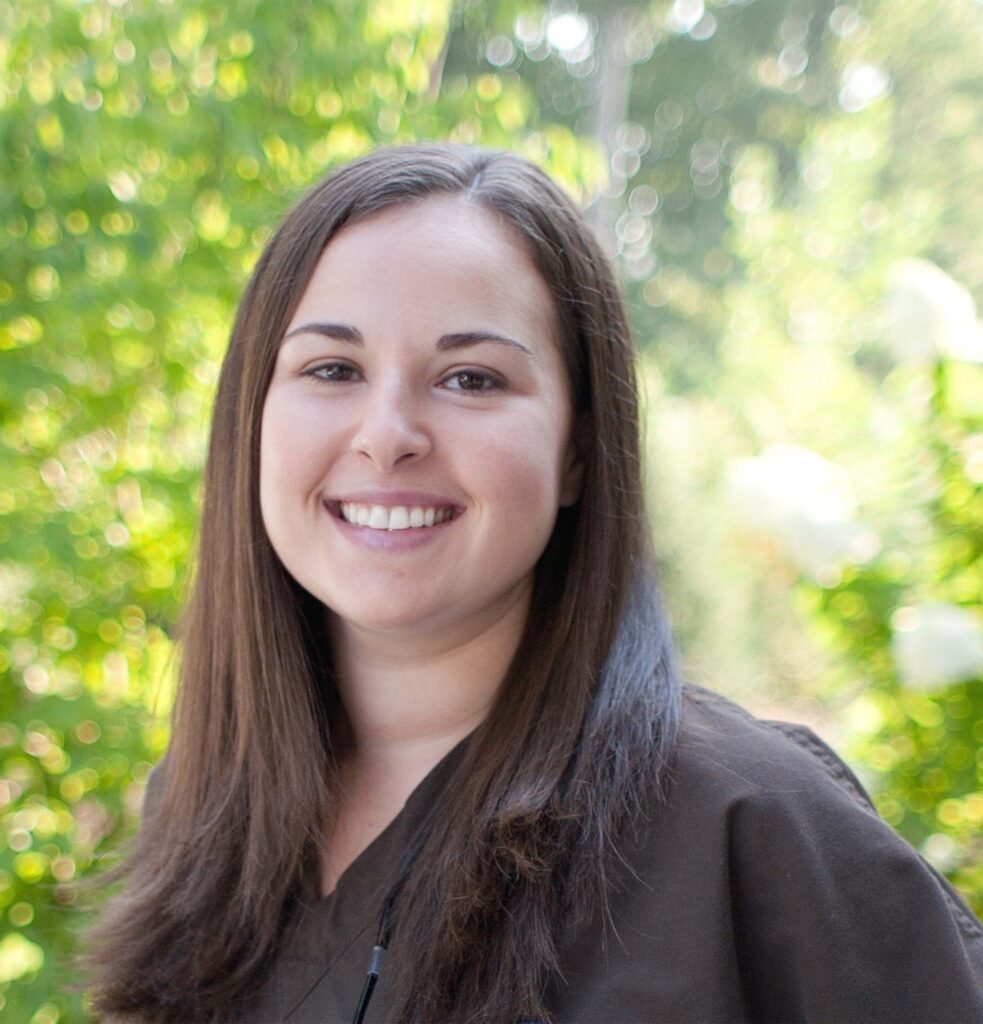 Hello, I'm Dr. Tori Saferin, DMD and I have been practicing Dentistry since 2013 and am passionate about providing my patients with exceptional, individualized oral health care.
I believe that one's health and happiness are intrinsically connected. My goal as a Dentist is to help steer my patients towards a place of total wellness, where they are not only in an optimal condition in terms of their dental health, but also confident, happy, and healthy overall.
I believe in living a healthy, balanced life. When I'm not in the office, I enjoy travelling, spending time with family and friends and being physically active whether that is at the gym or out on a walk around town. I'm also an artistic individual and enjoy cooking, hosting parties, and being creative.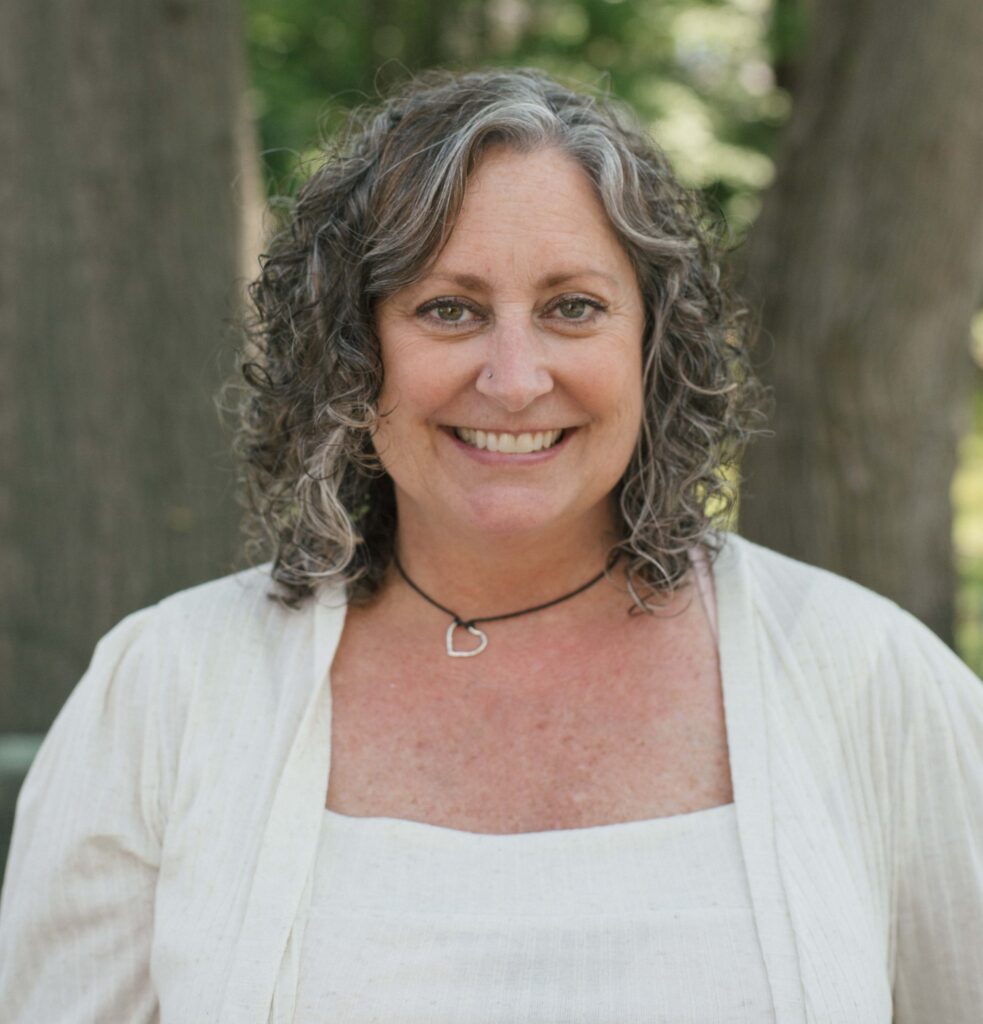 Dina Smith is a highly qualified and experienced Office Administrator. With a wealth of knowledge and a strong background in dental administration, she brings a remarkable level of expertise to her role. Her primary responsibility is to ensure the smooth operation of our practice and provide an exceptional experience for patients.
Dina takes pride in her ability to warmly greet patients and create a welcoming environment. Her friendly smile and professional demeanor instantly put patients at ease. She finds immense satisfaction in contributing to the happiness and satisfaction of our patients.
Beyond her professional commitments, Dina enjoys a vibrant personal life. She has a deep love and appreciation for music, food, and laughter. In her spare time, she cherishes moments spent with her friends and family, which includes her two adult children and five beloved fur babies. Additionally, Dina also finds comfort in the pages of a good book.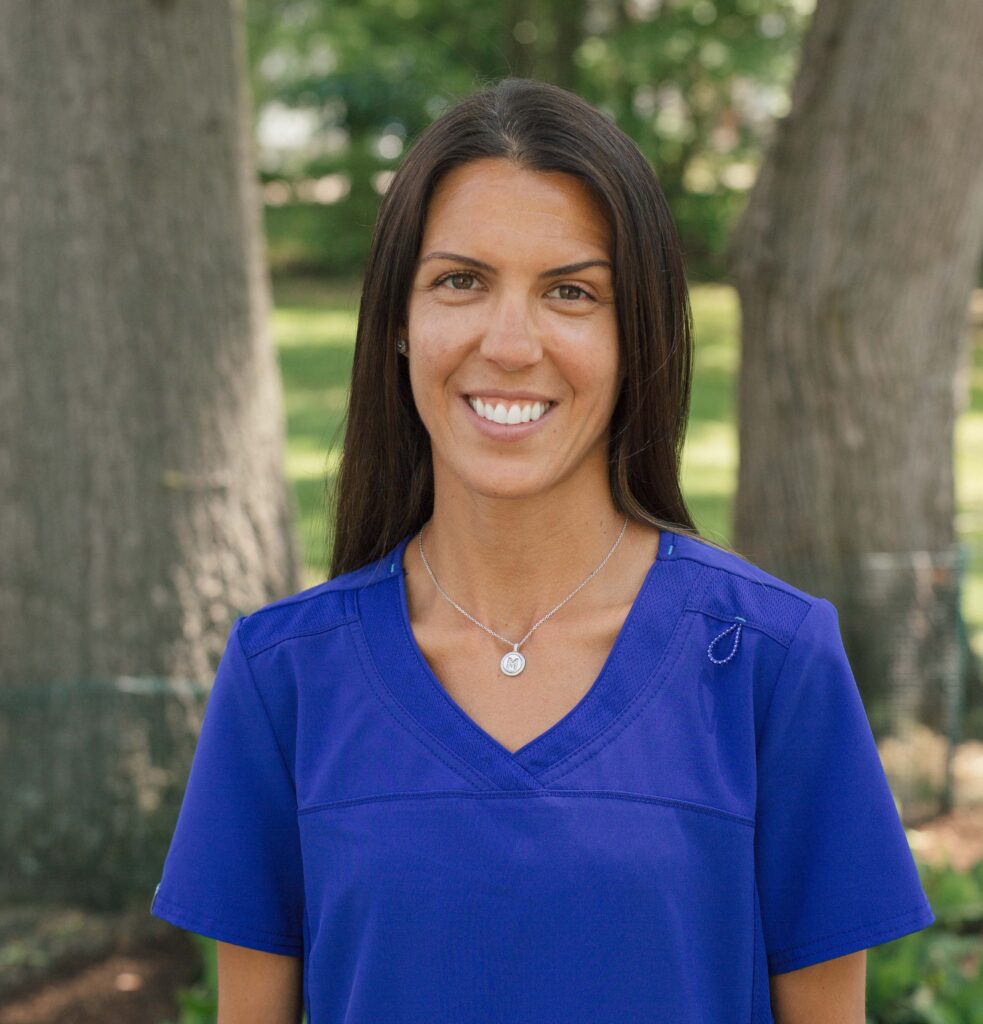 Michelle Heroux-Fisher, RDH
Registered Dental Hygienist
Michelle Heroux-Fisher is a highly skilled and dedicated Registered Dental Hygienist. With over 15 years of experience, Michelle is well-versed in various aspects of oral health and is committed to providing high-quality care to our patients. At Avenue Dental Arts, Michelle plays a vital role in promoting good oral hygiene practices and preventing dental diseases.
Michelle is enthusiastic about her work as a dental hygienist and the opportunity to enrich patients' lives by providing exceptional, individualized care. Michelle works hard to educate patients on effective oral hygiene strategies, perform thorough dental cleanings, and guide patients through various stages of periodontal care. She values continuing education and continually strives to stay up-to-date with the latest advancements in dentistry.
Michelle's top priorities are her career and her family. She cherishes her family deeply and enjoys spending time with them. When she's not at work, she likes to go camping, exercise, and lounge at the beach.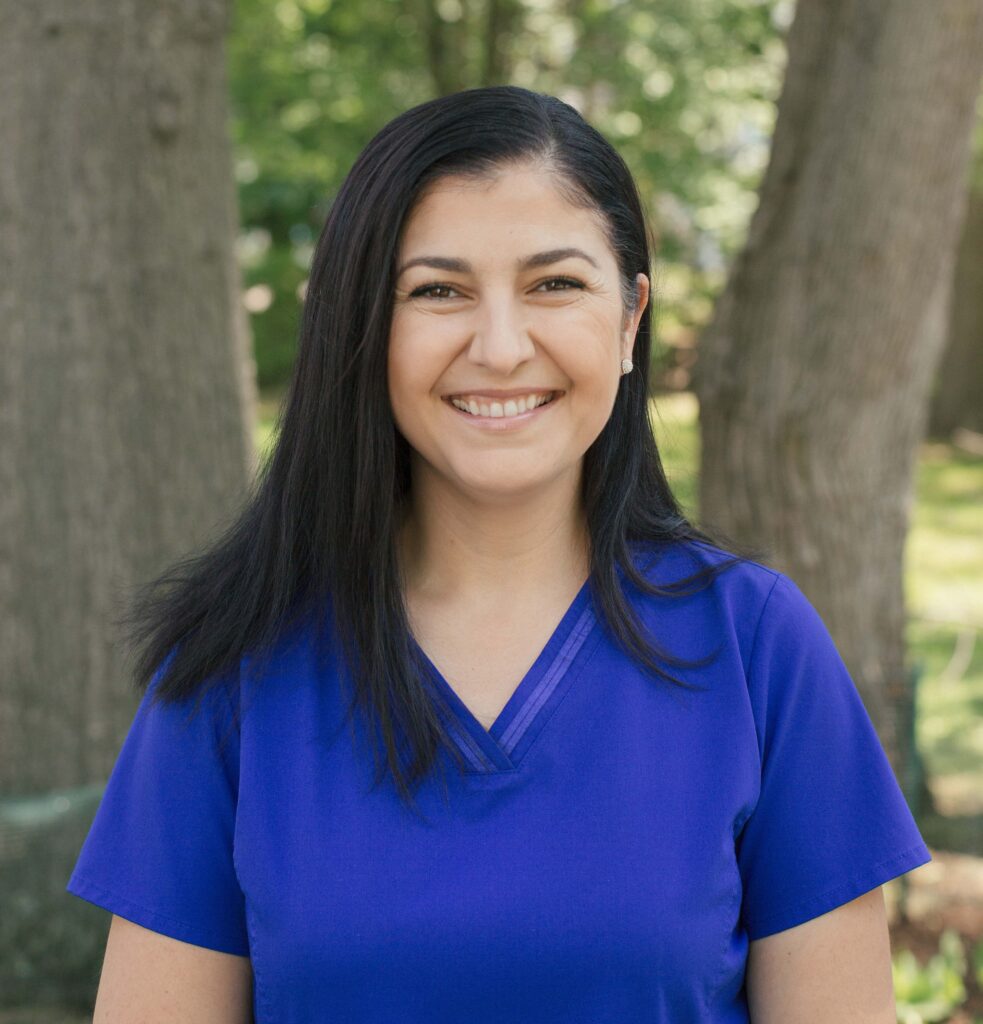 Nermina Korkutovic is an experienced Dental Assistant at Avenue Dental Arts. With over 16 years in the field, she brings valuable knowledge and expertise to her role and works with skill and devotion to support Dr. Saferin and our team.
Nermina's dedication to patient comfort and satisfaction is evident in all aspects of her work. She educates patients on oral hygiene, assists Dr. Saferin in all types of dental procedures, and helps with administrative tasks. She takes pride in helping patients achieve optimal oral health.
Originally from Bosnia, Nermina moved to the United States in 2003. She graduated as a Dental Assistant in 2007 and has been committed to providing excellent dental care ever since. Outside of work, Nermina enjoys quality time with her husband, Mirsad, and their two daughters, Sarah and Amila. She has a passion for cooking and baking, and also recently discovered a love for reading. Nermina also enjoys socializing with friends and engaging in outdoor activities like hiking and going on long walks.
Avenue Dental Arts: Your Path to a Brighter, More Beautiful Smile
At Avenue Dental Arts, we pride ourselves on being more than just a dental practice. We understand your wellness journey and are committed to serving as your trusted guide every step of the way. You can count on us for exceptional care and comprehensive cosmetic, restorative, and general dentistry in West Hartford. Our dental services are available to patients throughout the Greater West Hartford area, including West Hartford, New Britain, Hartford, Bristol, Manchester, East Hartford, Middletown, and beyond. Take the first step towards optimal oral health and a confident, beautiful smile by scheduling your appointment today 860-236-3271.